Three Strikers Arsenal Must Target This Summer To Replace Alexis Sanchez
Arsenal are in a mess at the moment and, if the rumours are true, Alexis Sanchez could drop them into further turmoil by moving club this summer. Chelsea have emerged as favourites if Alexis decides to stay in the Premier League, but Arsenal remain adamant they won't sell to a rival club.
For Arsenal, it leaves a big hole to be filled. Sanchez has scored 22 goals in 38 appearances this season and is a contender for the Player of the Season award. He will be a tough act to follow and Arsenal need a striker of similar calibre if they want to remain as one of the top contenders in CrownBet's online Premier League odds.
Here are three strikers who should surely targets for the Gunners this summer.
Dries Mertens
Napoli's Belgian striker has been on fire in Serie A this season. 25 goals in 35 appearances in his debut season leading the club's attack is nothing to be sniffed at.
When Gonzalo Higuain left to join Juventus, many feared that Napoli would struggle for goals. Far from it; they are Serie A's leading goal scorers and Mertins has landed 20 of them.
With 56 international caps to his name, he has the right experience for the Gunners and being equally at home on the wing as the middle, he is almost a like-for-like replacement for Alexis.
The only question mark is whether he is just a flash in the pan or not. Despite 2016/17 being the first time he has played centrally for a whole campaign he has scored three hat-tricks suggesting he's not going to be a one season wonder.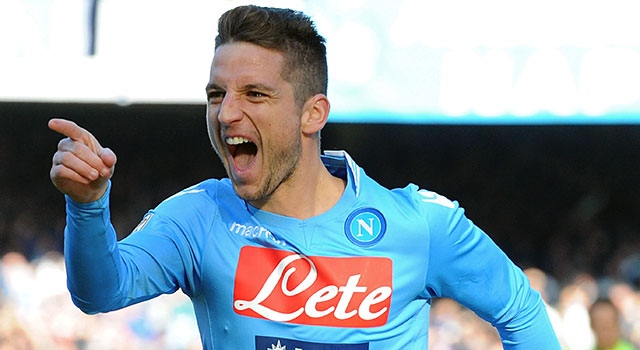 Andrea Belotti
Another striker enjoying a prolific season in Serie A is Torino's Andrea Belotti. He's netted a staggering 22 goals in 24 league matches with 2 in 3 Coppa Italia matches. It's an incredible record and at just 23 years of age, he's got a long and bright future in the game.
Like Mertens, he is comfortable playing in any position across the attack, but why waste his talents on the wing? With this accurate an eye for goal, especially in a team sitting in mid-table, his services will be in big demand this summer.
The Gunners were linked with him in last summer's transfer window as well but at times, it's harder to find players we aren't supposedly interested in! Belotti is the name which must surely be at the top of Wenger's, or whoever is the manager, list?
Anthony Modeste
1FC Koln are one of the teams currently challenging the old order in the Bundesliga. The Billy Goats owe a massive debt to Anthony Modeste, the former French Under-21 international. He's scored 22 of the club's 37 goals this season.
Yes, this is the same Anthony Modeste who pitched up at Blackburn when they were last in the Premier League. He didn't net in nine appearances for them but has since plied his trade at Bastia and Hoffenheim. West Ham were keen to sign him last summer but were frustrated in their attempts to lure him to the Premier League. With Arsenal's reputation, this is a deal the club could seal quickly.
Clearly Arsenal do not want to lose Alexis but will winning the FA Cup and somehow scraping a top four spot be enough to convince him and Özil to stay? Preparations must be made to replace our best players should they angle for a move. What striker would you like to see at Arsenal next season should Alexis move or to play alongside him?
Tell us what you think! If you agree, or have a different view, please leave a comment in the comments section or why not write a response or your own article on YouWrite?

Think you know Arsenal? Test your Arsenal knowledge on our trivia page and see if you can beat the top score.

Don't forget to like us on Facebook, add us to your G+ circle and follow us on Twitter.
Follow us
Follow our podcast